---

NanoFractional Radio Frequency

This treatment is an advanced, non-surgical solution for skin resurfacing that works to improve the overall texture of your skin. It combines NanoFractional Radio Frequency (RF) and SmartScan? technology to help you get smoother, healthier skin by reducing signs of skin damage, including scars, enlarged pores, stretch marks, wrinkles, rosacea, and any other skin conditions that affect the texture of your skin.
$300.00
---
Radiofrequency (RF) energy treatment
This treatment is technology for non-surgical tightening of the early signs of loose or sagging skin; ideal for those people who either don?t want, or don?t believe they are old enough to have a surgical procedure. Concentrate on personal references real money slots. Pure RF energy alone is primarily used to treat skin laxity by facial tightening, and is best suited to patients with mild to moderate sagging of facial tissues, usually those in their mid 30s to 50s, with any skin colour. It is commonly used to treat the forehead, under the eyes, cheeks, mid-face, jaw line, and neck.
$160.00
---
Oxigeno Facial
This specialized beauty treatment is designed to replenish the levels of oxygen in your skin, smoothing out wrinkles and restoring a youthful appearance to your face. Promotes collagen production, helps detox the skin, and speeds cell turnover.
$95.00
---
Microblading
Is a semi permanent cosmetic procedure dure that allows to dramatically correct or fully reconstruct lost eyebrows. This technique involves drawing individual, crisp hair stroke that are more natural looking than any other technique used in permanent cosmetics.
$350.00
---
LED photofacial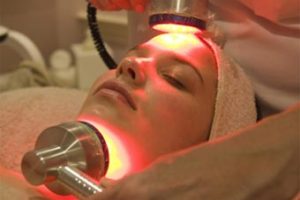 Is a very gentle light therapy treatment suitable for the face, neck, chest, back, or all of those areas to increase collagen, treat acne, and even out the complexion as a whole.
$80.00